VETERANS WORLD CUP
2006-06-16 • At the same time with the World Cup for men in Mönchengladbach the veteran teams deliver their world championship: the Grand Masters Hockey World Cup.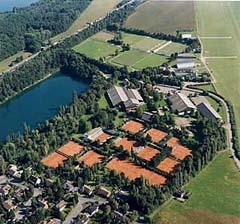 Host of this tounament is the hockey club RTHC Bayer Leverkusen, which has two excellent artificial pitches on its club area.
13 Over 60s teams and 8 Over 65s teams are announced officially for the tournament, which is hold between 8th and 15th of September. In the last three days, from 13th until 15th of September a tournamet for Over 45s ladies is planned. 4 to 6 teams from England, Holland and Germany are expected to participate.
Further informationen you will find on the site of Over 60s/65s Germany under WGMA:
Contact:
WGMA-President Peter Child
peterchild@onlinehome.de
Tel: +49 (0) 89 2711929