DAY 6: COACH VIGIL HAS TEARS IN THE EYES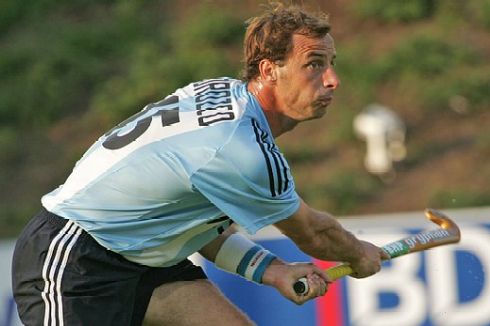 2006-09-11 • Day 6 began with Spain versus New Zealand. Spain had a furious start and two goals ahead quickly, after the break even scored again. New Zealand tried to push back, but only scored once. This important 3:1 victory makes Spain the leader of pool A.
In the second match of the day India for a long time looked like the winner, with the strong Shivendra Singh scoring the lead. It took Korea long into the second half to regain control, then Jong Hyun Jang scored twice and won the day for Korea, by this 2:1 victory regaining the lead of pool B for Korea.
A huge surprise was the outcome of the third match. Argentine's coach Vigil had tears of joy in his eyes. Pakistan has missed the chance to close up to the leaders of pool A.
A real thriller was the last match, Netherlands against England. England started strong and quickly scored twice, but the Dutch managed the equalizer prior to the break. After England taking the lead again it was Taeke Taekema who by converting two corners led Holland to a 4:3 victory, thus keeping the door to the semi-finals open.
PLAYER OF THE DAY: Taeke Taekema (NED)