WHO BECOMES CHAMPION?
2006-08-22 • For the first time in Germany: in co-operation with the Stroeer Deutsche Städte Medien GmbH is recruited for the BDO Hockey WC in such a way!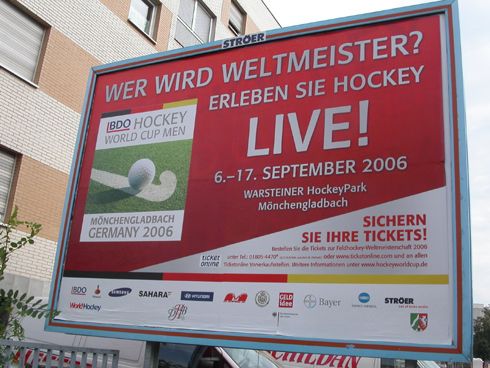 "That is not only for the WC a completely valuable action, but also for the perception of our sport generally," says Uschi Schmitz, chairmen of the DHB.